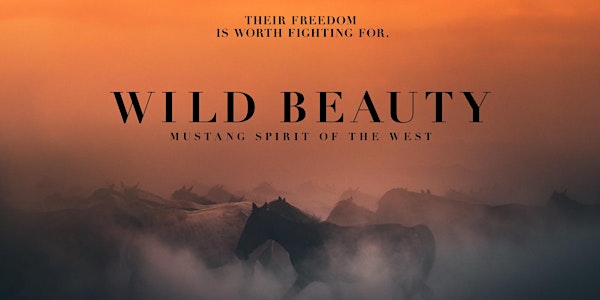 Humane Action Pittsburgh proudly presents a very special screening of Wild Beauty: Mustang Spirit of the West, winner of the 2022 Boston Film Festival's Best Documentary Film award.
Enjoy this groundbreaking film and get swept up into the world of the wild ones. Through this cinematically stunning, immersive experience that leads the viewer through what it is like to be out on the range, or literally amongst a herd of galloping horses, this innovative footage of mustangs— eliciting their joys, families, hardships and plight— will take your breath away.
Included in your ticket purchase is access to our exclusive talk and Q&A session with Marty Irby. Irby is the executive director at Animal Wellness Action and sr. vice-president at the Center for a Humane Economy in Washington, D.C. Irby grew up on horse and cattle farm in South Alabama, is a former 8-time world champion equestrian, and past president of the Tennessee Walking Horse Breeders' & Exhibitors' Association. He was honored in 2020 by the late Her Majesty Queen Elizabeth II for his work to end the soring of walking horses, doping of American racehorses, and slaughter of American equines. Irby has worked to successfully enact 12 federal animal protection laws since 2018 and currently serves on the campaign steering committees for U.S. Reps. Nancy Mace, R-S.C., and Buddy Carter, R-Ga.
Doors open at 6pm with the film starting at 6:30 sharp. A half hour discussion with Marty Irby will immediately follow beginning around 8pm. Purchase tickets here.